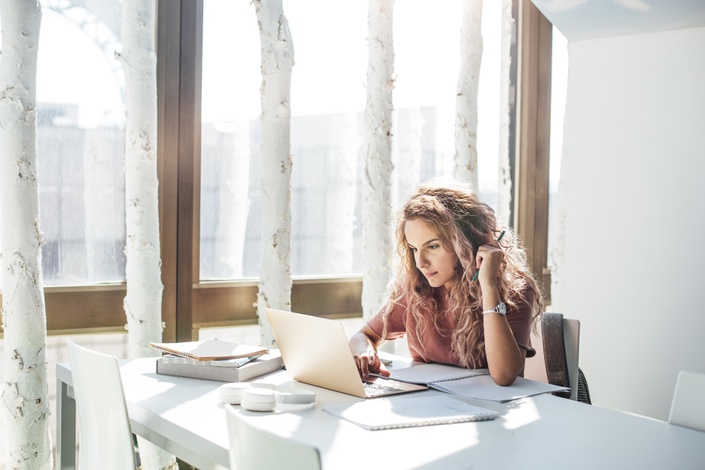 Becoming a Blogger
Everything You Need to Know About Starting, Growing, and Monetizing Your Blog in 2019!
What does it really take to start a blog and make money working from home?

Today, I'm giving you an easy step-by-step guide to walk you through the process of starting, growing, and monetizing your blog. So that you can finally BE YOUR OWN BOSS!

And not just the basics...but everything you need to know about building your own successful blogging business from square one. From someone who has been there, done that!


But first, proper introductions ...


Hey there! I'm Cate Rosales, the blogger and business strategist behind SweetandSimpleLife.com ... I've been working from home for nearly a decade, and now I teach aspiring entrepreneurs how to do the same.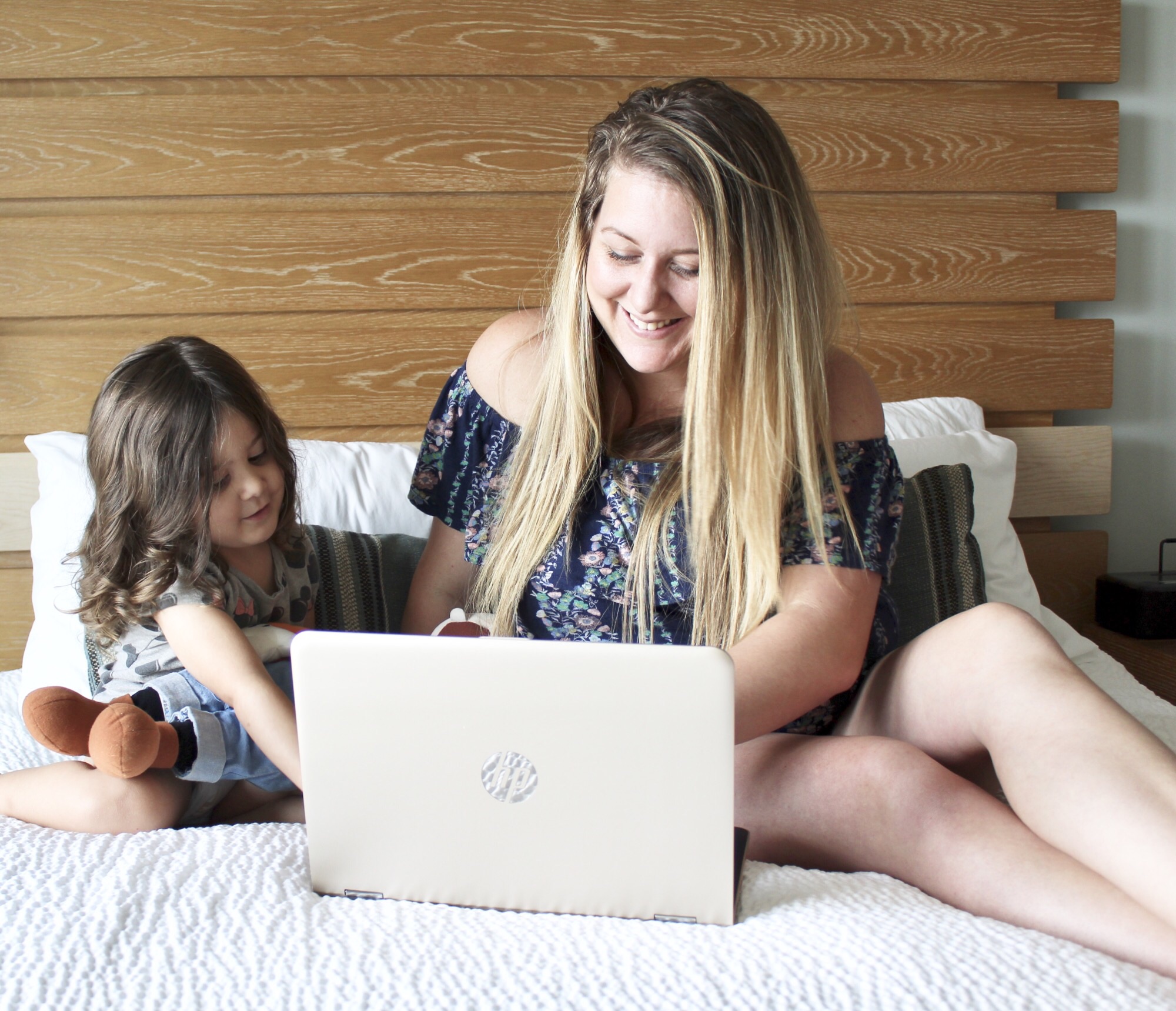 In this self-paced course, I'm going to show you the exact system that I used to create my blog, start my business, and start making money from my blog (in just a few short months).

Yes, you read that right.

Actually, after just six months of side hustlin', I was making over $1,000 a month from my blog. And after just 12 months, I was able to walk away from my soul-sucking day job and work for myself full time.

And make A LOT MORE MONEY too!


And I'm giving you access to my best tips, tricks, and tools to make that happen.


Here are just a few topics that the course includes:



How to set up your blog the right way.



How to get free products and cash from doing sponsored posts.
How to write content that attracts readers to your blog.


How to optimize your posts for search engines.


The top 10 systems that bloggers use to make money online.


A step-by-step guide for making money through affiliate marketing.



How to use email marketing to grow your blog.




How to optimize your social media channels to grow your blog.

The course also includes:

A list of the top affiliate networks every blogger should join


A list of 50+ sponsored networks every blogger should join


A list of 30+ companies that will pay you to write for them


Access to 60+ Facebook groups you can use for promotion


Access to 60+ Pinterest groups you can use for promotion


We will focus on setting up your blog the right way, reaching the right audience, making money from multiple revenue streams, and filling your blogging toolbox with the right tools for success.
Now, you're probably asking yourself, is this course right for me?


If you are interested in making money from your blog, but you don't know where to start, then this course is for you.

I designed this course for beginners and hobby bloggers that want to start making money (or increase their income) from their blog.


If you're looking for specific, strategic steps to build up a profitable blog, then this course is for you.

I'm all about providing an insane amount of value for a reasonable price. This course is deep, detailed, and very specific. I'm going to shoot you straight from day one and show you the exact steps I took to build my blog into a money-making business.


If you're okay with putting in the time and effort that it takes to become a successful blogger, then this course is for you.

Nothing works unless you do. You can buy a hundred courses just like this one, but you won't get anywhere if you don't put in the work.

And I'm not going to sugar coat this: there will be work involved.

Blogging is fun and flexible, but it's still work. Especially in the beginning. You are essentially building an online business from scratch.

This course will help you with the strategic plan and the proper tools, but you'll have to put in the time and effort. And you absolutely CAN do this.
Some things to consider before signing up for my course:

1. I recommend starting your blog on a self-hosted site, and the content in this course will reflect this recommendation. I will explain the step-by-step process of starting your self-hosted website using Siteground and Wordpress.org.


I do not have a lot of guidance to provide with regard to free blogging platforms, like WIX, Weebly, or Blogger. In fact, I don't recommend them if your desire is to build a profitable blogging business.


2. I recommend treating your blog like a real business, starting today. It will take time, patience, and investment for your business to grow. You are not going to get rich overnight just because you purchased this course. It's important to have realistic expectations.


This course will cover the essential parts of my personal business strategy, the pitfalls to avoid, and my top tips for building your blog into a profitable business. But you still have to put in the work to make it happen.
SIGN UP NOW for access to the self-paced 21-module course, and you'll also get these three bonuses:


Access to my online community of over 14,000 bloggers, for free support and daily blog traffic boosting


Access to my comprehensive promotion lists for Facebook and Pinterest



A discount on website hosting through the leader in the industry, Siteground

A year from now, you'll be wishing you started today. So, let's get you started!


This course is now open for enrollment.
Your Instructor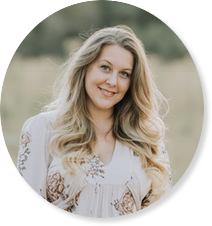 Cate Rosales is the instructor behind this course and owner + educator behind the award-winning blog SweetandSimpleLife.com.
Cate is an online business manager turned blogger, who teaches people how to start, grow, and monetize their own blogs.
She's a passionate teacher and lives to educate and inspire bloggers, helping them to reach their income goals and live life on their own terms.
Course Curriculum
WELCOME!
Available in days
days after you enroll
MODULE TWO: WRITING GREAT BLOG CONTENT
Available in days
days after you enroll
Frequently Asked Questions
How much money can I make from blogging?
The easy answer is "a lot". The amount of money you make comes from your hard work, your focus, and your strategic planning. You'll need to treat your blog like a real business. This is not a "get rich quick" scheme and money will not magically appear overnight. It takes time and effort. Some career bloggers make $1k a month, and some make $50k a month. It's all in your focus, strategy, and efforts. But you absolutely can turn your blog into your career and make A LOT of money doing it.
What can I expect from taking this course?
You can expect 21 modules of comprehensive, strategic blogging advice and business training. I spent seven years as an online business manager before I became a blogger, so I know all about online business and management. We'll cover the basics of setting up your blog, the best ways to make money from your blog, specific blogging networks that you should join, how to set up and manage a mailing list, how to write great blog content, and more. You will also get free access to my Facebook blogging group, and my list of the top blogging Facebook groups that you should join.
Can I take the course at my own pace?
Yes, you can. The course is structured with a daily curriculum, to build on previous concepts and simplify the study material for you. You will have unlimited access for the entire lifetime of the course. You can login and catch up on coursework at any point. You will also have access to all future updates.
What if I'm not satisfied with the course?
I designed this course to be helpful in your blogging career, and if it's not helpful to you, then I don't want you to waste your money on it. If you are not satisfied with your purchase, you can contact me at anytime during the first (30) days after buying the course, and receive a full refund. The only requirement is proof that you went through the course, put in the work, and didn't find the content beneficial. Please note: our policy does not allow for any refunds after (30) days of purchasing the course.
Do you offer any guaranteed results?
No guarantees. I have designed this course to be the foundation for your strategic blogging plan, and it is packed full of helpful information and specific guidance. The course includes the exact steps that I used to build my own blog into a money-making machine over the past two years. But the blog growth and the "guaranteed results", have to come from you and your work.