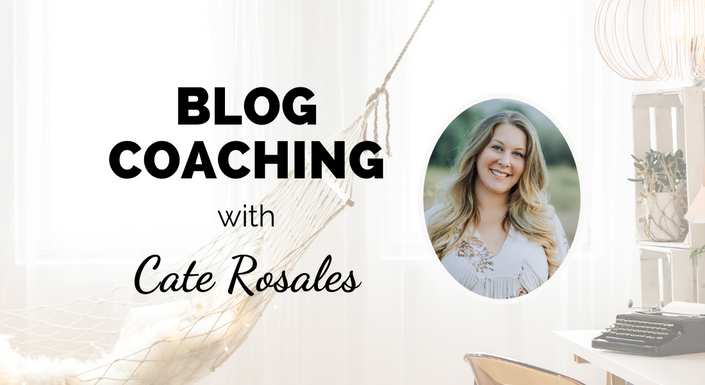 Blog Coaching with Cate Rosales
Monthly coaching in a group setting to help you build a profitable blog!
If you've been searching for a strategic blog coach and the support of motivated peers that are serious about leveling up their blogging game – this is the group for you!


This is a strategic blog coaching mastermind that will help you to grow your traffic and monetize your blog, at a fraction of what other courses and coaches charge.


Everything you find in this group is based on knowledge and experience of 10+ years in the online business and blogging industry, from experts who have been there/done that.


When you jump into this blog coaching group, you're gaining access to a tight-knit, focused, and motivated community that is here to support you and help you grow your blogging income and impact.


Each month within our private community, you'll receive:


- Exclusive LIVE trainings on blog-focused topics
- Important updates on current blogging news and trends
- Blogging strategies and systems that are working right now
- Pro monetization tips that will help you increase your income
- Pro marketing tips that will help you grow your audience and readership
- Group chats, giveaways, and more...


In other words, this group is the 'cool kids table' for bloggers that want to make a difference and make more money … and YOU CAN DEFINITELY SIT WITH US!



Your group Host and head blogging Coach, Cate Rosales, will facilitate a variety of monthly trainings, expert interviews, and group challenges to help everyone in the community reach those big scary blogging goals of yours!

WHO WILL BENEFIT FROM THIS GROUP?
This group is for bloggers that are ready to put in the work to increase their income and impact - we make no excuses around here!
It'll be most beneficial for bloggers that have a live website and are ready to increase their blog traffic through strategic effort.
For bloggers that sometimes struggle with discouragement, but they're not willing to give up - just need some guidance and support to find the right path to stay on track.
We want to keep this mastermind full of positive energy, motivation, and support ... so all members should be on board with putting in the work, sharing their wealth of knowledge, and helping each other grow!
Sound like a plan?
Hit that button below to join now, or scroll down to learn more about your new mastermind host and Blog Coach!


If you're not familiar with Cate, her work, and the results of her awesome students, just keep scrollin' to learn more!
Your Instructor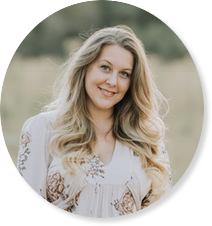 Cate Rosales is the instructor behind this course and owner + educator behind the award-winning blog SweetandSimpleLife.com.
Cate is an online business manager turned blogger, who teaches people how to start, grow, and monetize their own blogs.
She's a passionate teacher and lives to educate and inspire bloggers, helping them to reach their income goals and live life on their own terms.
If you've participated in any of Cate's monthly blog challenges over the past year, then you already know. She doesn't hold back in her blogging community, she's here to help you change the trajectory of your blog and income for good, and she's focused on RESULTS.
Here are some results that students are achieving after just a month of coaching: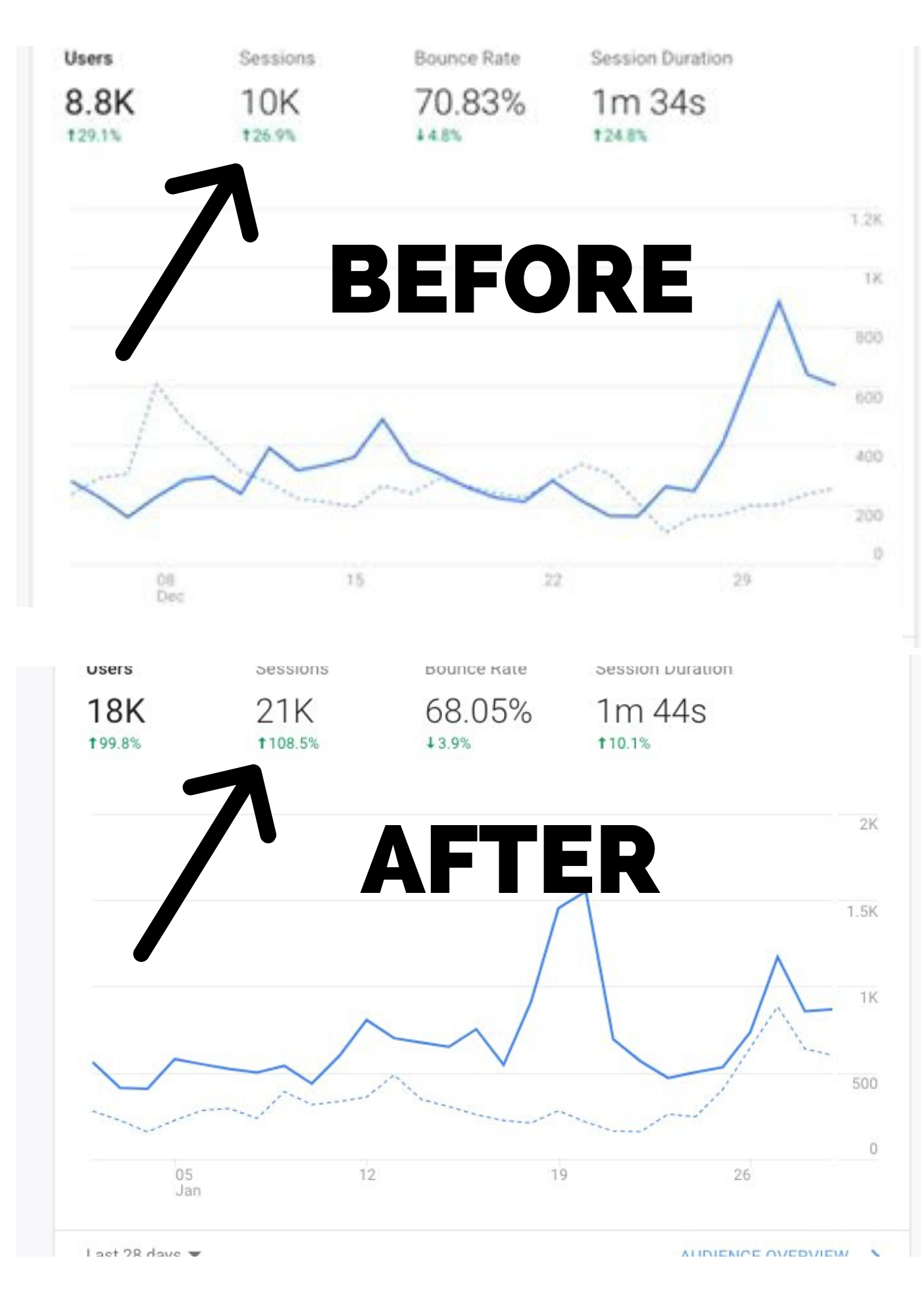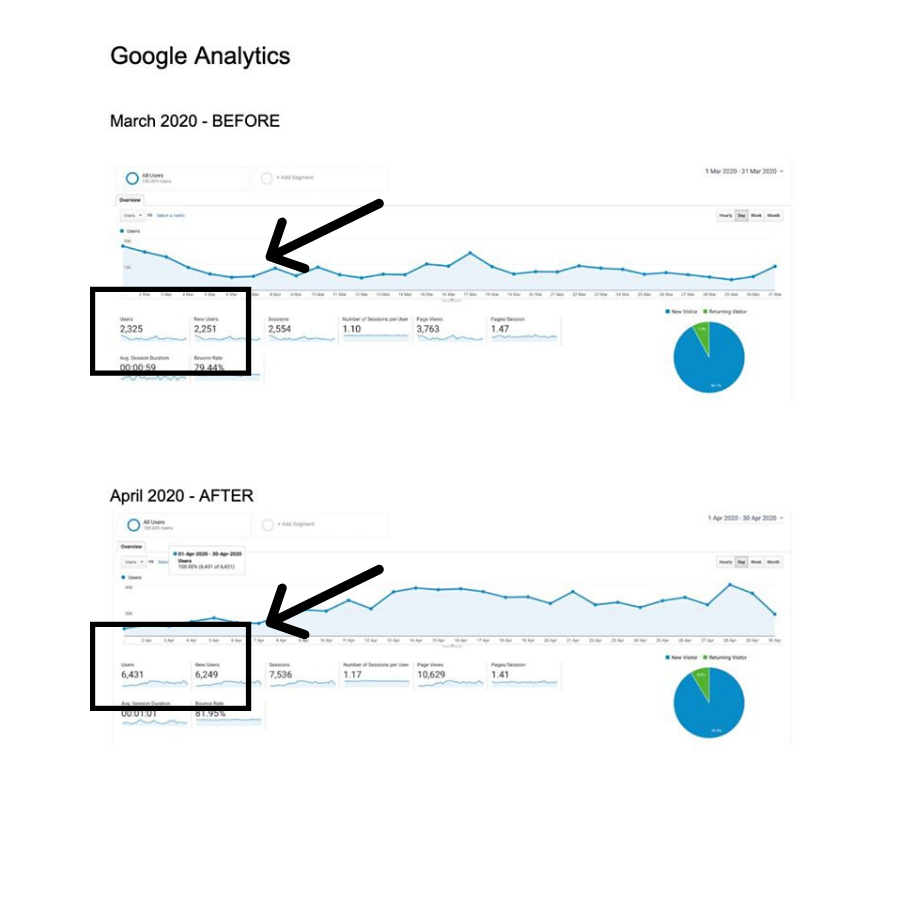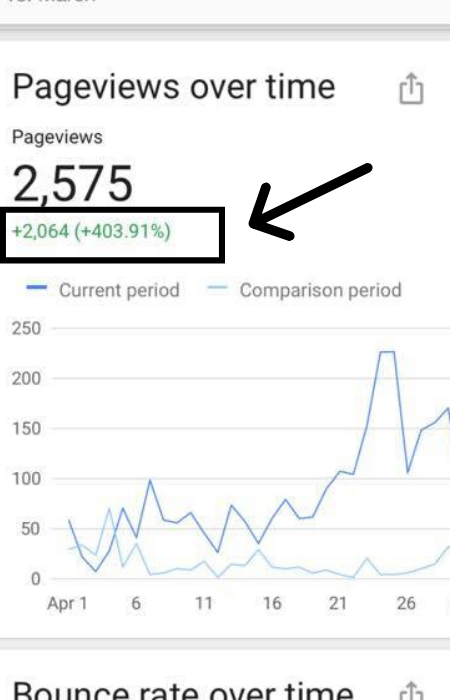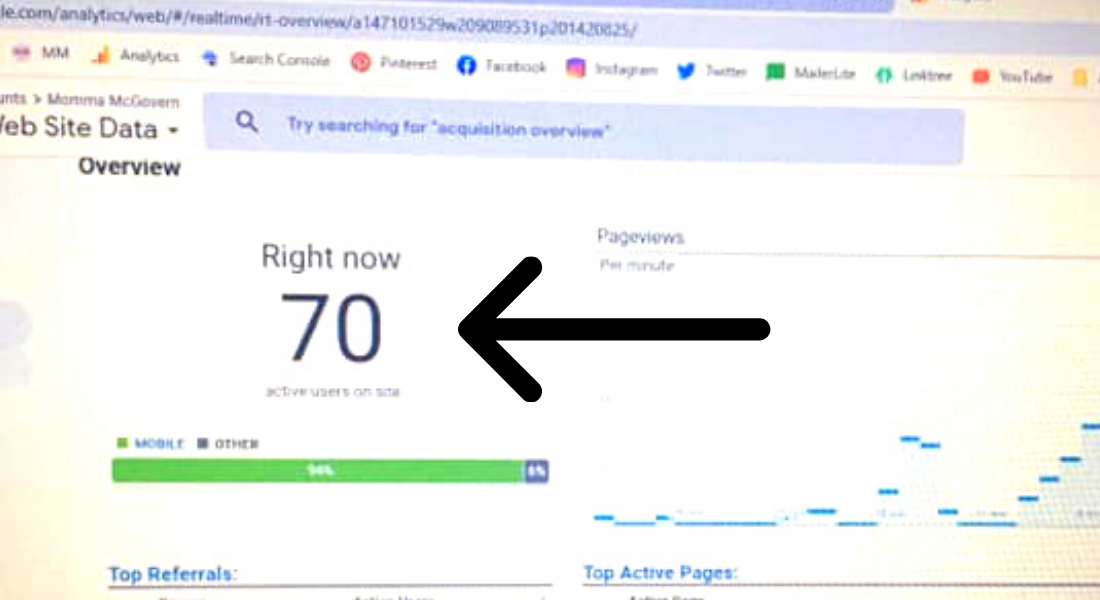 From doubling blog traffic, to landing that first sponsored post, to making that first $100 in affiliate sales, this coaching group is all about helping bloggers reach their goals, as quickly and easily as possible.
WORK WILL BE REQUIRED.
But... we're focused on smart, strategic work.
Not busy work.
This coaching group is not a magic pill that will increase your traffic or income without effort on your part.
But we'll work WITH YOU to help you improve your content, maximize your efficiency, learn tricks of the trade, and get creative in your blogging approach so that you can reach your goals.
Here is what some of our coaching students have said about their experiences in our monthly challenges:
"I've learned SO MUCH over the past month! Even though we still have a few days left of the affiliate marketing challenge, I've already been working on updating old blog posts like crazy and implementing what I've learned. I'm not even halfway done yet, and I'm already seeing an increase in sales! I can't wait to see the results as I continue improving the old and work on creating new content.
Thank you!!"
Tonya M.
The Writer Mom
WriterMomforHire.com
"Cate's blog traffic challenge was absolutely pivotal in my blogging career! I decided to join when I was going through a particularly rough spot with traffic and I was debating whether or not to quit. It was a great way to keep me accountable when I didn't want to do anything. By the end of the challenge, I had solved my traffic issues and my views skyrocketed! I'm currently projected to take my blog full-time by the end of this year. I'm so glad that I decided to join this group because I probably would have quit otherwise. Now I'm going stronger than ever and the sky's the limit!"


-Breanne Connor
Essential Moves to Wellness
EssentialMovestoWellness.com
So, what should you expect from this blog coaching group?
- Personalized monthly support from your group host, fellow group members, and guest experts that join us to share their expertise.


- Accountability exercises, tips and tools to help you grow and monetize, homework assignments to keep everyone focused and motivated.


- Monthly challenge 'themes' to help you excel in all areas of your blogging business.


- Exclusive trainings, priority response on your queries, special deals and discounts, and monthly giveaways.


- Access to all trainings, interviews, tips, tools, and resources provided to group members.
You can participate in the monthly coaching group for as many months as you choose: stay with us for one month, two months, or indefinitely!
As long as you are a member of the coaching group, you'll have access to all of this and more!
So, what should you NOT expect from this blog coaching group?
- You should not expect a 'get-rich-quick' scheme.

This coaching group is focused on providing strategic blogging education and support on a monthly basis. We're not promising that you're going to be get rich just from joining this community. Your income and impact will come from your efforts and implementation of what you learn.




- You should not expect immediate responses from the group owner or other members.

We do our best to get back to inquiries in a timely manner, but we're not online 24/7 and we appreciate your respect for our off-time. We will have designated weekly office hours and weekly trainings to answer your questions and assist you with your blog.




- You should not expect private message conversations or coaching on an individual basis.

This coaching group is meant to benefit the collective and 1:1 coaching is not included in your membership. We won't be responding to private messages on social media or offering any form of private coaching or blog audits outside of the group.
We have designed our monthly coaching group to be a supportive, affordable, educational space for ANY blogger/vlogger that is serious about growing their blog. So, we want to keep the support and the education here in the group for the benefit of all!
ARE YOU IN?
Feel free to scroll to the bottom of this page for FAQ or send us an email to [email protected] if your question has not yet been answered.
We're so excited to have you join us!
Course Curriculum
YOUR MEMBERSHIP DASHBOARD
Available in days
days after you enroll
Frequently Asked Questions
When does this coaching program start and finish?
This is a recurring monthly coaching membership. It begins the day that you enroll and will continue for as long as you wish to remain a member of our coaching group! You can stay with us for one month, two months, indefinitely... whatever works for you! The coaching group is organized into monthly 'themes' which start on the first day of the month and end on the last day of the month (ex: July theme is increasing blog traffic). But you will have access to all of the monthly info no matter what day you join!
Is there a minimum monthly commitment required in order to join?
Nope. If you only want to stay with the coaching group for one month, two months, or ten months, that is completely fine. Just make sure you cancel your renewal (through the Teachable platform) before the next payment date so you don't get charged. If you do cancel, you will no longer have access to the group and all of the contents within (and we'll miss you)! But there is no minimum monthly commitment required to join.
What if I am unhappy with the coaching program?
If you find that this group coaching membership isn't the right fit for you, you may cancel it at anytime. We do offer a 7-day refund period for all monthly membership renewals. In other words, if your renewal occurs and you do not want to continue, you will have 7 days after the renewal date to cancel and receive a refund. After this 7-day window, you can still cancel your membership, but it will be set to expire at the end of your paid membership month. **Please note: if you cancel your membership, you will lose access to this private blogging community and all the content/training within. After the 7-day refund window, no refunds will be provided under any circumstances. This keeps things fair and organized for all paying members of the group and our admin team.
What is included in this monthly membership?
This is a monthly coaching group that includes monthly trainings, expert interviews, blog audits, strategic tips/tricks/recommendations, group calls, and more. The focus is on blogging education, community, and support. Each month will follow a different theme and focus on various blogging topics to help you grow all areas of your blog and online business. A monthly calendar will be provided within the private coaching group to help you stay on track. Your membership access runs on a month-by-month basis, and you can cancel at anytime.
Do I need to schedule a coaching appointment after my purchase?
No. Upon purchasing this group coaching package, you'll receive a link to a brief Welcome Manual with the next steps. You can download this manual and keep it for your records. This will include a link to our private Facebook community and a brief guide to help you make the most of this coaching group! No specific appointments will be scheduled, as all coaching will be provided via our private blog community.
Can I purchase coaching more than once?
This is a monthly membership and as such, you'll get continuous group coaching on a monthly basis (for as long as you are a paid member). There is no need to make any additional purchase. However, if you want personalized 1:1 coaching via phone/zoom, that can be arranged separately for an additional fee. Feel free to email me at
[email protected]
and I'll get you set up. If you pause/cancel your membership at anytime, yes, you will need to re-purchase monthly access to the group before gaining access to the coaching group again. Have another question? Please send an email to
[email protected]
and we'll provide assistance.